jQuery Development, jQuery Plugin Development - Facile Technolab
---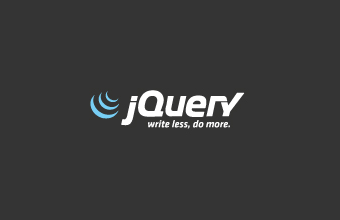 jQuery is a fast, small, and feature-rich JavaScript library. It makes things like HTML document traversal and manipulation, event handling, animation, and Ajax much simpler with an easy-to-use API that works across a multitude of browsers. With a combination of versatility and extensibility, jQuery has changed the way that millions of people write JavaScript.
With advent of jQuery, JavaScript programmers can develop interactive web applications. jQuery helps the programmers to keep code easy to understand and concise. jQuery library is designed in such a way to keep the things simple and reusable. It is exactly as it says – Write less, Do More.
jQuery simplifies HTML document traversing, event handling, animating, and Ajax interactions for rapid web development. jQuery library is providing many easy to use functions and methods to make rich applications. Due to these features jQuery is very popular and in high demand in IT market. Also it can be used in all the web based applications irrespective of the technology.
---
Our JQuery Services
Pure JQuery Development
JQuery Development / JQuery web development
JQuery Plugin Development
JQuery plug-in customization
JQuery Programming
Single page Application Development
JQuery Development with other tools & technologies
JQuery integration in SharePoint
JQuery integration in .net
JQuery in your single page app
jQuery integration in nodeJs app
jQuery integration in PHP or JSP app
Need help with anything in JQuery?
If you are looking for some JQuery developers on regular basis or looking for an expert JQuery development company on board as partner to serve your day to day needs, get in touch with us today!
USA: +1 (713) 624-0825
India: +91 992 430 5631
Email: info@faciletechnolab.com